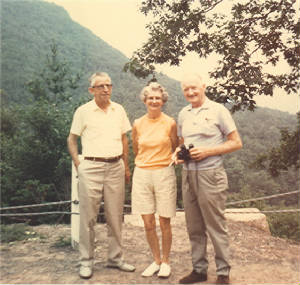 In the Catskills
Burton Newell, Florence Newell Claffey,
Bill Claffey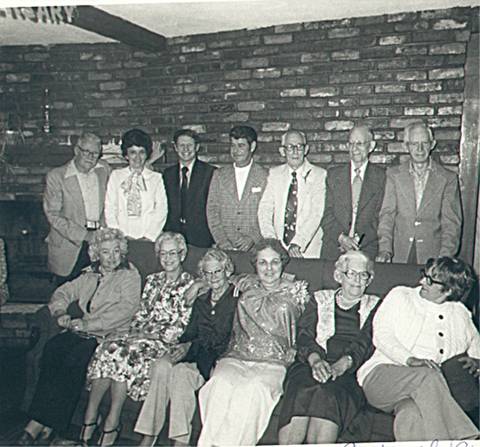 October 1979

Burton and Irene's 50th wedding anniversary held at the home of Pat and Gordon Greene.

Standing: Oliver MacNeill, Regina Murray Newell, Richard Newell, Burton Newell, Jr., Burton Newell, Walter Newell, Norman Newell.

Sitting: Florence Newell Perkins (Mrs. Chester Newell),Thelma Newell MacNeill, Florence Newell Claffey, Irene Padelford Newell, Elizabeth Howard Newell (Mrs. Walter Newell), Dorothy McLatchey Newell.