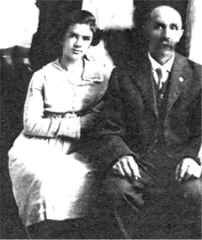 Althea Jenkins (10/6/1904-9/3/1966)
and Jacob Arnold Jenkins (3/10/1866-
8/6/1925)
Althea married William Wadsworth,
Tally James, and Thomas Williams.
Jacob Arnold married Mary Jane
Diefenbach.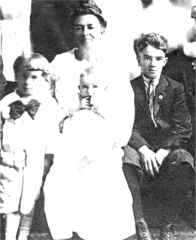 Martin L. Schrock, Mary Jane Diefenbach Jenkins
(8/2/1866-2/12/1953) holding Ervin Olen Schrock,
Elbert Thomas Jenkins.
Mary Jane Diefenbach Jenkins married 8/27/1887
Jacob Arnold Jenkins.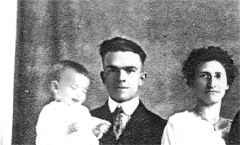 Robert Miller Jenkins being held by Edward
Oscar Jenkins, Sr. (2/12/1897-2/13/1989),
Minta Miller Jenkins.
Edward Oscar Jenkins, Sr., married 4/7/1917
Minta Miller.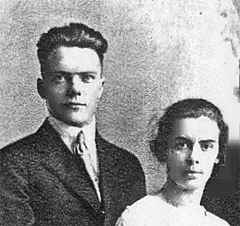 Thomas B. Lowry married Cora
Jenkins (5/20/1901-8/12/1992).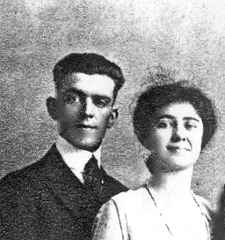 William Jenkins (8/6/1893-4/14/1950),
married Grace Fresh (1895-1964).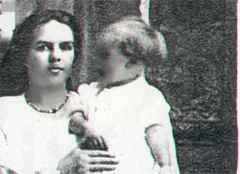 Lulu Jenkins Schrock (3/10/1895-7/13/1971)
holding Mary Elizabeth Schrock.
Lulu Jenkins married Ervin Schrock (5/4/1892-
10/12/1918).

Gorman Gideon Jenkins
7/22/1899-9/17/1937)