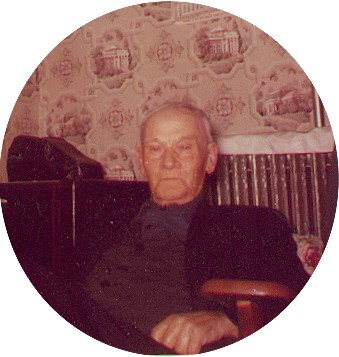 1957
Lloyd Franklin Broadwater
(9/7/1875-11/9/1957)
son of Amos Broadwater, Jr.,
and Sarah Bittinger.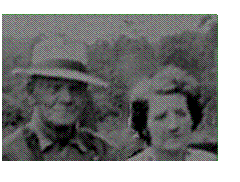 About 1949
Frank Broadwater and Grace Jenkins Long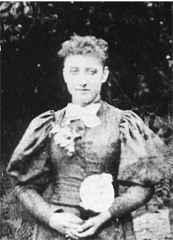 Approximately 1895
Lucinda Frances Ross (6/18/1879-3/29/1907)
(According to her daughter, Grace, Lucinda
contracted pnuemonia while butchering a pig
on a cold, rainy day. She died shortly
thereafter.)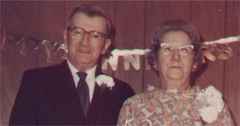 About 1973
Ray and Velma Broadwater Wiland
52nd Anniversary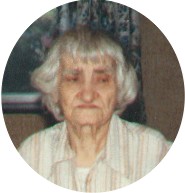 1984
Marie Broadwater Lee
(2/14/1907-7/27/1986)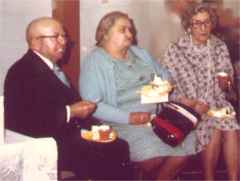 1977
William Playford Lee (11/2/1899-9/15/1983)
and Marie Broadwater Lee on their
50th wedding anniversary with sister, Grace
Broadwater Jenkins Long.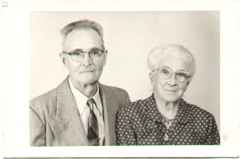 Aunt Minnie and Uncle Ralph Wiley raised
Grace and Marie Broadwater after the death
of their mother, Lucinda Ross Broadwater.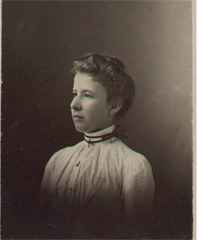 Etta Pearle Ross
(3/1885-1918)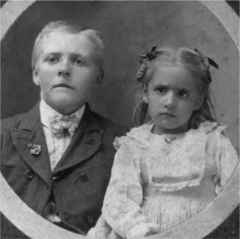 About 1903
John Louis Ross (10/1890-4/19/1963)
and sister Alice Rebecca Ross (1899-)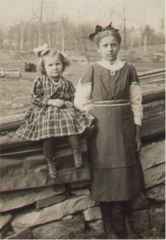 About 1908
Effie Broadwater (7/4/1905-?)
with her aunt, Alice Rebecca Ross (1899-?)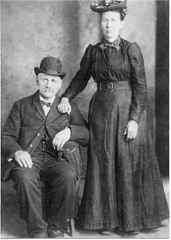 James Nelson Ross (5/1855-3/1919)
Mary Catherine Stark Ross (10/7/
1861-1/23/1946)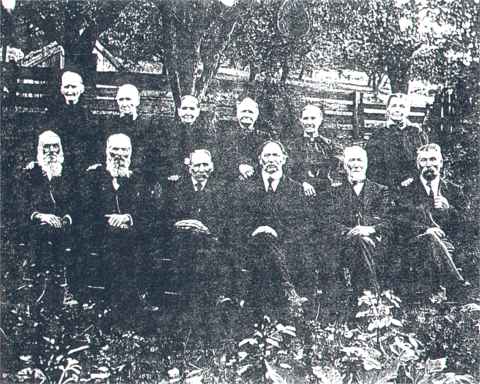 Children of Amos Broadwater, Sr.
Front: William, John, Jefferson, Amos, David, Eli.
Back: Catherine Skidmore Green, Lydia Green, Eliza
Green, Sarah Bittinger, Harriett Blocher, Isabel
Stephen.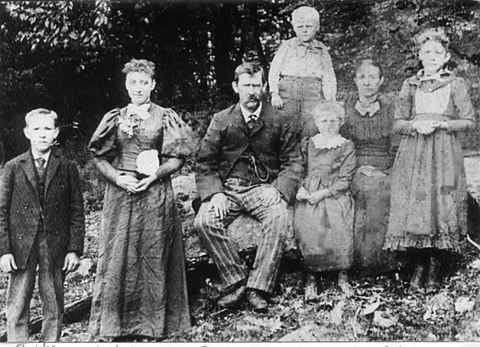 The James Nelson Ross Family - Circa 1898
Charles William, Lucinda Frances, James,
John Louis, Catherine Jane, Mary Catherine,
Etta Pearle.